Tim Knight - Music & Festivals Officer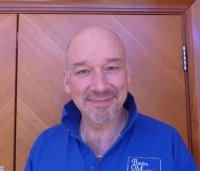 The Music & Festivals Officer obtains information about new choral music from publishers, and reviews it for choirs. He will also provide information on Music Festivals both in the UK and abroad.
PERSONAL INFORMATION:
Tim Knight has been involved with choirs all his life, from being a York Minster chorister under Dr Francis Jackson to over 25 years directing choirs.
He has long term relationships with many Northern Choirs and also founded the Leeds based choirs, The Heritage singers and The Masterworks Chorale, (the first of these now celebrating 20 years has presented concerts in the USA, Holland, Hungary, Norway and Ireland).
He is Principal of the Yorkshire College of Music and Drama in Leeds, a consultant to the Royal School of Church Music in the Ripon and Leeds area and an award winning and widely published composer, his music being distributed worldwide by Spartan Press. In addition he leads Choral Holidays for a number of Organisations.
His knowledge of the Choral repertoire is particularly wide ranging from the cornerstones of the repertoire to long lost gems and he brings to the NAC a fresh, dynamic and down to earth approach which has made him a popular conductor and workshop leader.
He will be known to many choirs through his choir survival and revival workshops which have taken him all over the UK and indeed to the NAC's own Conference at Retford in 2004, presenting choirs with ways that they can increase audiences and keep and attract new singers.
Tim is a long-serving Associate Member of the NAC.